Home staging can involve a variety of different tasks, all of which are meant to accomplish the same goal; help a home to sell. Home staging frequently involves arranging furniture and accessories in a manner that is pleasing to the eye, makes the home feel more spacious and helps the buyer to envision themselves living in the home.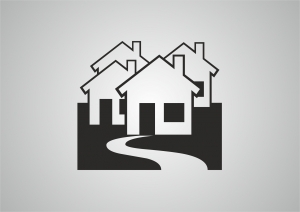 There is often more involved in home staging; however, including deep cleaning and de-cluttering the home of excess items and items of a personal nature. Every home staging project is completely different. On one project a home stager may find all they need to do is arrange furniture and make suggestions to the homeowners while on another project they may need to help with everything from deep cleaning to clearing the home of excessive clutter.
If you are considering starting your own home starting business, it is important to consider both the advantages as well as the disadvantages in order to arrive at an informed decision regarding whether this is the right business for you.
Advantages of a Home Staging Business
• There are very low start-up costs with a home staging business. If you do not wish to do so, you do not need to carry any inventory and only minimal supplies.
• The services of a professional home stager are very much in demand. Even when the economy and housing market are in a slump, the services of a home stager can be in demand.
• You do not need any specialized training or licensing to get your business started.
• Home staging is an excellent business for individuals who are looking for a business opportunity that is flexible and can be handled part-time. Retirees and stay at home parents will find this business opportunity attractive.
• Home staging can easily be grown through word of mouth and testimonials from satisfied prior clients, meaning you can cut down on marketing expenses.
Disadvantages of Home Staging
• In order to get your business off the ground you will need to first find clients who are willing to hire you and allow you to gain experience and add to your portfolio
• You may need to work evenings and/or weekends with this business due to the fact that clients may only be able to meet with you during those times.